Karen Beard had a checkered past. She had used drugs and lost custody of her daughters. But her family said she had cleaned up and was on a new path.
She was seven and a half months pregnant and fighting for custody of her two daughters when she vanished Jan. 15, 1991, from Kingston, Tennessee.
It was rumored he was the father of the baby her ex-husband, Reece Beard, and that his family interferred with the initial investigation into her disappearance.
Did Reece Beard have Karen disappeared to end the custody battle? Did his family exert their power to derail the investigation? Or did some other fate befall Karen?
Anyone with information is asked to call the Roane County Sheriff's Office at 865-717-4700.
The Missing Person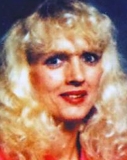 Karen Farmer Beard was living in California when she divorced Reece Beard. She had a history of substance abuse but had completed rehab in 1985 to be a better mother to her daughters, her family said.
"She was living for those girls," recalls Sandy Caldwell, who worked with her at Shoney's. "I felt like she straightened out. But she felt like she was overpowered, what with (her not being from here) and Reece's parents having money."
With her new-found sobriety, Karen was fighting Beard for shared custody of their daughters. A custody that Karen claimed he obtained fraudulently. Beard was awarded full custody when Karen failed to appear for a hearing. This story would repeat itself in Tennessee.
Beard then moved with the girls to Tennessee and Karen followed, intending to get her daughters back. According to reports, the girls wanted to stay with their mother.
According to court documents, Beard and his family alleged Karen was an unstable drug abuser. Karen said the same thing about Beard.
Brenda Hall, who represented Karen in the custody battle, thought Karen had a good chance of gaining custody rights but feared Beard and his family. Until she missed a court hearing and vanished.
Karen was 35 years old when she disappeared from Kingston, Tennessee. She was described as standing 5'8" and weighing 120 pounds. She has blonde hair and blue eyes.
The Disappearance
Karen Farmer Beard was reported missing Jan. 23, 1991, by her attorney Brenda Hall after she failed to appear for a court hearing in her custody lawsuit.
Karen was last seen around 7:30 p.m. Jan. 15, 1991, when she dropped off her two young daughters at the home of her former in-laws. The Beards were a prominent couple in Roane County. Dr. Carolyn Beard was director of the Roane County Health Department and Dr. Craig Beard was a prominent Kingston dentist.
When Karen didn't show up for work Jan. 16, 1991, at the Shoney's restaurant in Lenoir City, Tennessee, her coworkers trying calling her phone but received no answer.
On Jan. 17, 1991, they asked the Harriman Police Department to perform a welfare check. HPD officer's knocks went unanswered.
That same afternoon Colyer Wrecker Service reported getting a phone call from a woman claiming to be Karen, who asked for her car to be towed and gave directions to it. The employee who took the call later listened to a recording of Karen's voice and said it was not the same as the woman who called for the tow.
After Hall reported Karen missing, she accompanied police to Karen's apartment. The investigators found no signs of forced entry nor a struggle. Her car keys, purse and wallet were still in the home.
"It was eerie, like a poltergeist took her away and left everything else behind," Hall said in an interview with the Knox News-Sentinel.
Karen's car was found less than a mile from the Beard's home, near the Center Ferry Bridge at the Clinch River.
The Investigation
There isn't much available about the initial investigation but two of the original detectives believe it was interfered with.
"I always had a feeling that there were some people in the (Beard) family, and (someone) in law enforcement, too, who knew more than they told us. There was just too much cat-and-mouse going on. When we would go talk to some people, they (were always prepared to) pass us off to someone else," said Darrell Sirmans, who was investigated the case with fellow detective Dennis Ledbetter.
Ledbetter agreed, also suggesting someone in law enforcement was keeping the truth from being found.
"Every time we got close to something, we would get blocked out in some way," said Ledbetter, who later served as Morgan County sheriff.
In 2011, the Roane County Sheriff's Office Cold Case Unit enlisted the help of two retired officers to look into the case. Steven White and James Robertson, both of whom retired to Roane County from Florida, volunteered to investigate the cold case as a homicide.
They started with a news release that resulted in a very good tip today which will take some work to put forth but will be done," White said in an interview with the Roane County News. He added the tip was for a witness who may have been involved.
Nothing has come up since then.
The Suspects
The case has three suspects, all of whom were connected to Reece Beard, said Clarence Robbins, an investigator for the 9th District Attorney General's Office. One called Robbins to Vanderbilt Hospital for a death-bed confession, but he had slipped into a coma before the investigator could get to Nashville.
Because there isn't enough evidence to charge any of them, Robbins declined to name them.
Karen's sister Linda Farmer of California described the relationship between Karen and Beard as volatile.
"Break up and then get back together," Farmer said. "I believe she was still in love with him, but realized it would never work. She said (her unborn child) was Reece's. I believe she would have told me if it was not."
Beard, on the other hand, denied the baby was his or having anything to do with Karen's disappearance.
Dr. Carolyn Beard, Reece's mother said in the past that Karen was unstable and known to disappear for months at a time.
But this disappearance has turned from months to decades, which means Karen didn't just run away.
Robbins believes Karen was taken to Kingston and killed, likely by more the one person.
Thomas Schrzan, Karen's stepfather who lives in Shawnee, Oklahoma, said he thinks Karen's remains were disposed of in the Clinch River.
Regardless of what happened, Robbins and the other investigators feel the case was sabotaged and that someone somewhere knows exactly what happened to Karen Beard.